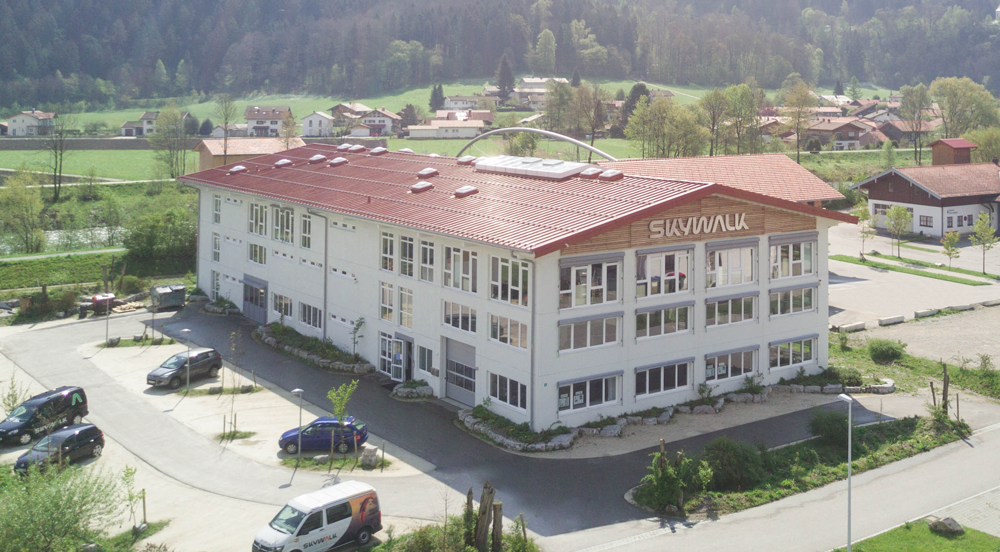 Skywalk GmbH & Co. KG was founded in 2001 and has three operational areas: skywalk, FLYSURFER und X-GLOO Trendsetter in Paragliding, Kitesurfing and Event tent construction. The founding members are all keen pilots and surfers and passionate about exploring new ways to optimise everything with pure wind energy.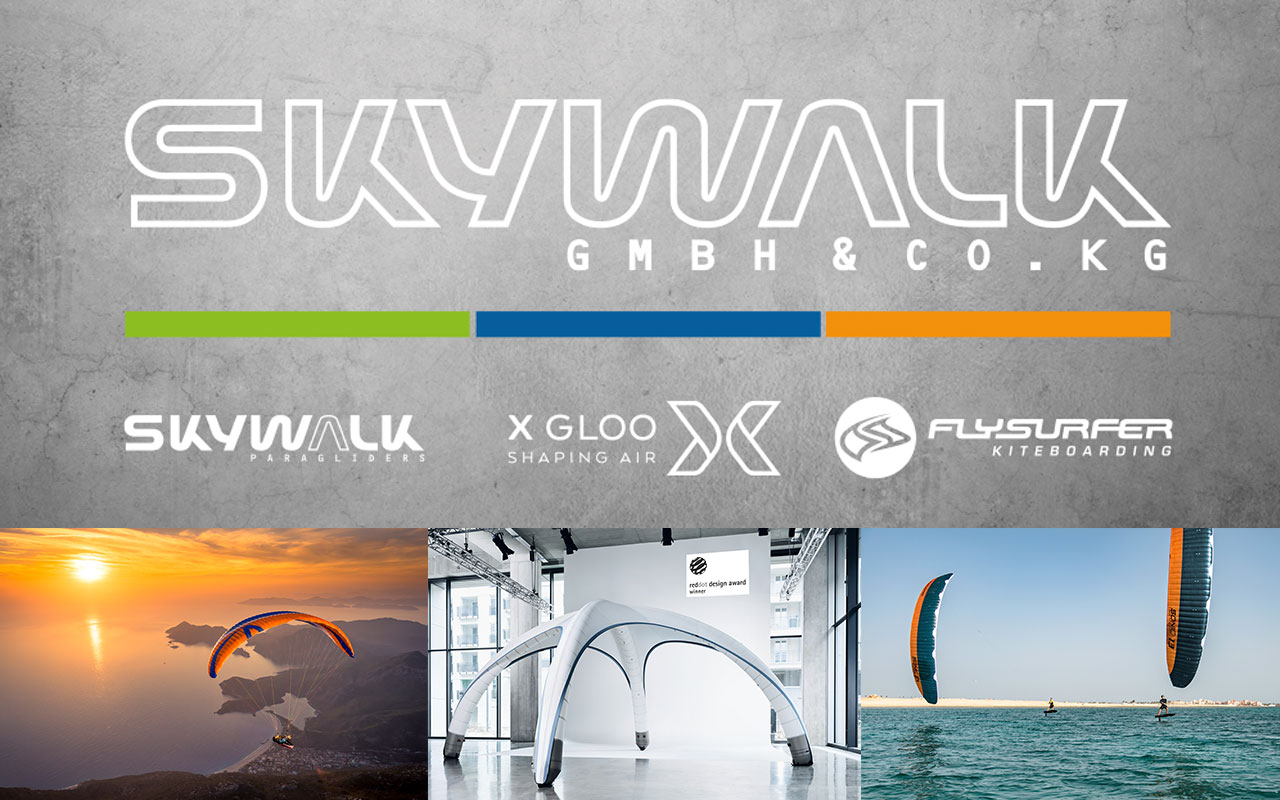 Innovative kite solutions evolve through close co-operation with the paragliding development team. With this combination, useful synergies are rapidly passed on into product designs and profit our customers. The third and youngest operation X-GlOO was also born this way. Many years experience with aerodynamics and robust yet lightweight construction materials result in unique Creative Event Equipment.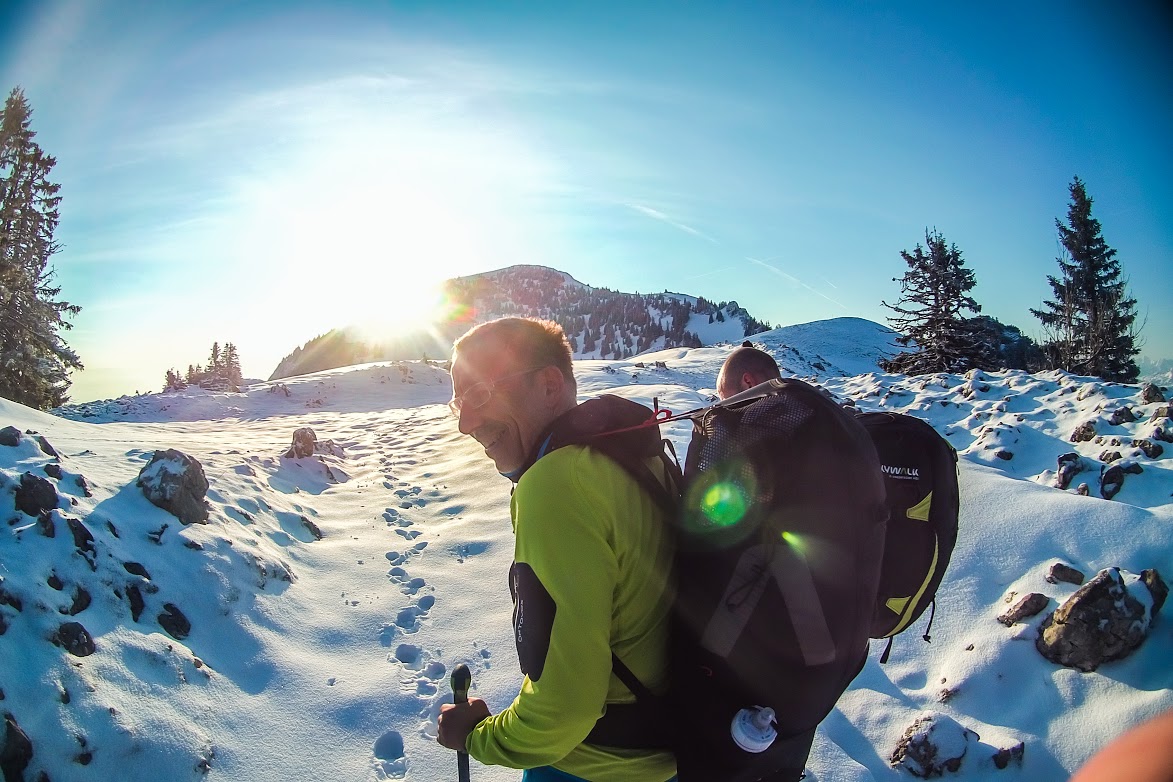 Athletes
because we love the challenge.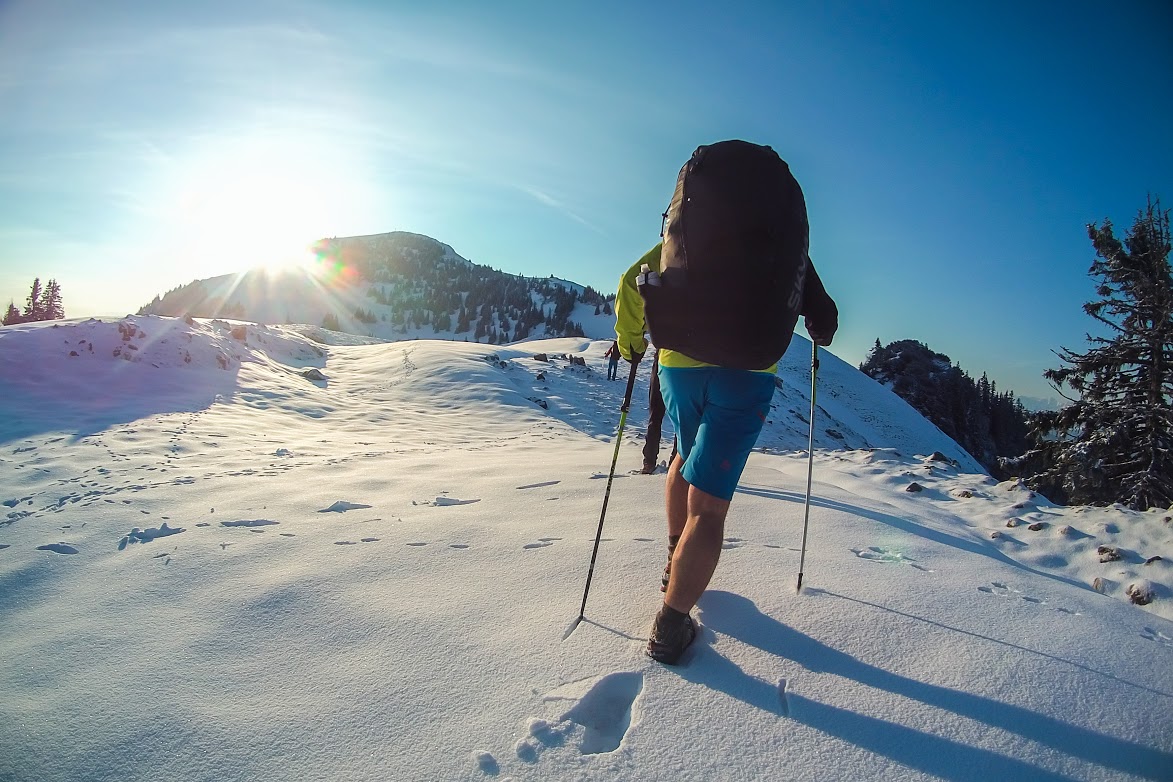 Pioneers
because we actively take acceptable risks to use the chances they present.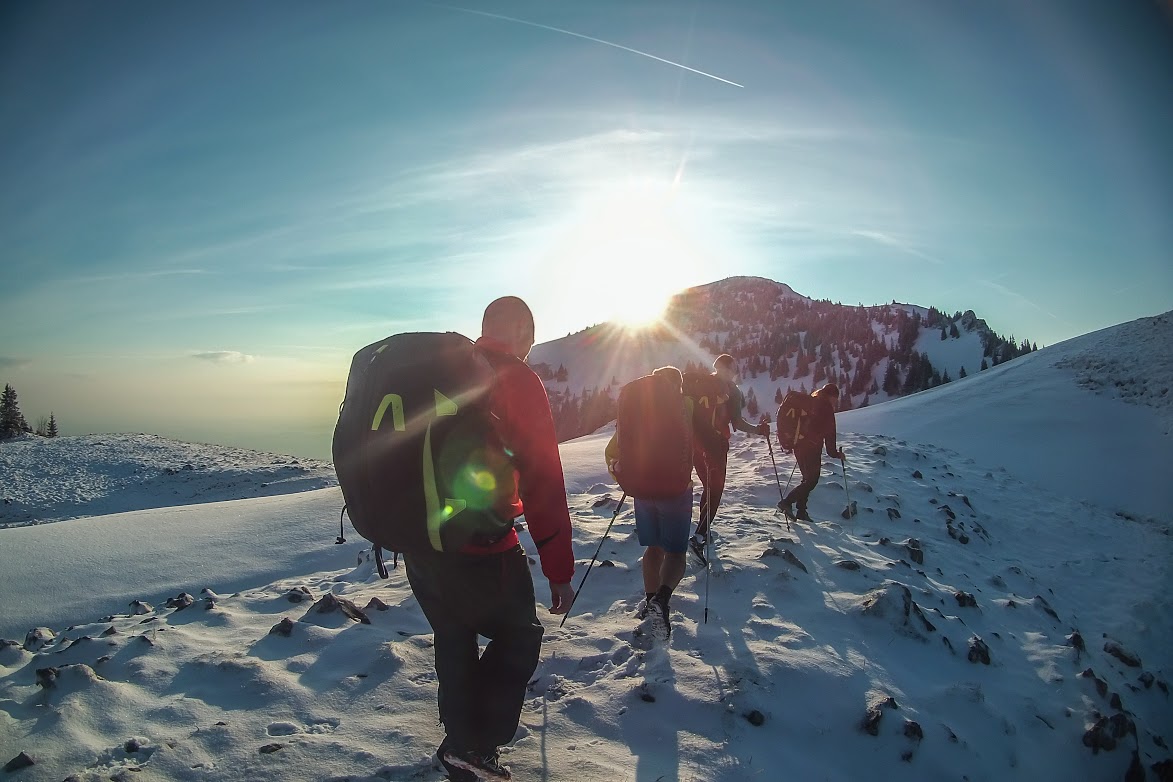 International
because we love creating and are extending our foundations worldwide.
WE LIVE AND EVOLVE WITH OUR BRANDS!
Development
Core values such as honesty, communication and respect are the foundations of our personal development, and therefore also the foundations of our products.
Balance
Fairness, positive communication and coherence are fundamental to out teamwork.
Success
Remaining authentic and independent while creating and capturing new markets means success to us.

| pure passion for flying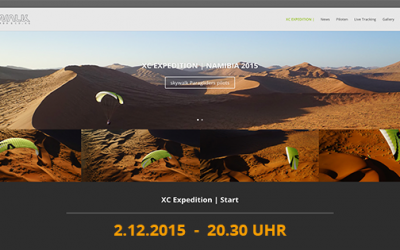 The tour starts soon! On December 2, 2015 the plane carrying the skywalk-sponsored pilots and other members of the XC Expedition takes off for Namibia. The skywalk paraglider pilots on board include Armin Harich, Oliver Teubert, Ralph Schlöffel, Markus Henninger und...
read more

No Results Found
The page you requested could not be found. Try refining your search, or use the navigation above to locate the post.
Suggestions or special wishes? Please contact us!

Windeckstr. 4
83250 Marquartstein
Germany
Administration: +49 (0) 8641 6948 -0
skywalk Paragliders: -40
FLYSURFER Kiteboarding: -30
X-GLOO Creative Event Equipment: -60
Fax: +49 (0) 8641 6948 -11
E-Mail: info@skywalk.org
Skywalk GmbH & Co. KG