Adventure, Stories, News and Co.
We are athlets and pioneers because we are consciously testing new ideas and searching for the next big opportunity and we enjoy the creative process and continue to expand our solid position internationally.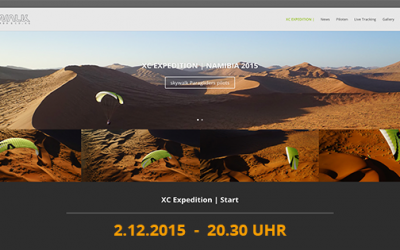 The tour starts soon! On December 2, 2015 the plane carrying the skywalk-sponsored pilots and other members of the XC Expedition takes off for Namibia. The skywalk paraglider pilots on board include Armin Harich, Oliver Teubert, Ralph Schlöffel, Markus Henninger und...